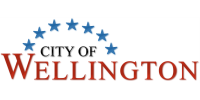 DRIVER/COLLECTOR-SANITATION - City of Wellington
Apply
Position Summary
Performs semi-skilled and routine work driving a refuse collection truck and working as a collector. Work is performed under general supervision of the Sanitation Supervisor.
Essential Functions
Oversees truck crew in safe operation of equipment and safe task performance;
Drives a refuse collection truck and works as a collector loading refuse;
Maintains truck and equipment in proper working condition;
Performs routine maintenance on the truck, equipment, storage building and grounds;
Follows up on complaints as directed;
Advises customers of collection problems;
Keeps collection records as required;
Checks truck crew time cards.
Marginal Functions
Assists other City departments as needed;
Performs related work as required.
Position Requirements
Experience: Six months to a year of similar or related experience. The employee is expected to have acquired the necessary information and skills to perform the job reasonably well within six months of employment.
Education/Licenses: A high school diploma or G.E.D. is desired. Possession of a valid State of Kansas Commercial Driver's License
Technical Skills: Ability to safely operate, service and maintain a refuse collection truck and packer equipment. Ability to learn different collection routes and ability to effectively communicate with customers, co-workers and supervisor. Ability to receive and follow oral and written instructions.
Problem Solving: Some problem solving is required in dealing effectively with customer service questions and problems.
Decision-Making: Decision making exists in the safe and efficient operation of his truck and crew. Some decision making relative to customer service needs and maintaining route schedules.
Supervision: Provides oversight to truck crew and receives supervision from department Supervisor and the Director of Public Works. Does not evaluate performance of others.
Accountability: Provides service information and makes some rate recommendations to his supervisor. Not responsible for handling cash or budget expenditures.
Personal Relations: Continual contact with the general public, co-workers and supervisor.
Working Conditions: Extensive manual labor. All types of weather conditions, equipment and noise, hazardous chemicals and materials and noxious odors.
Physical Requirements: Heavy manual labor is required, lifting items weighing as much as 100 pounds into packer unit. The ability to perform extensive walking over rough terrain. Requires much physical activity such as lifting, bending and stooping.