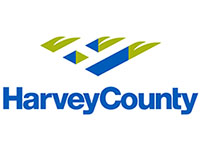 Legal Office Coordinator - Harvey County
Apply
Provides administrative assistant duties to the county attorney. Supervises and coordinates the work of support staff. Establishes employee goals and conducts employee performance reviews. Coordinates budget preparation and control.
Essential Duties and Responsibilities include:
File or arrange for the filing of legal briefs and other necessary paperwork with the Court of Appeals.
Type drafts and a wide variety of finished documents, including both general and legal-related correspondence and documents.
Verify support staff timesheets for accuracy and completeness, approve leaves of absence, vacation requests, etc.
Enter incoming reports and assign to respective attorney for charging decision. This also includes doing follow-up as needed or indicated by attorney.
Calendar hearings for attorneys.
Run Triple III and DL record checks and maintain security of data in accordance with regulations (NCIC, KJIS).
Prepare vouchers, submit to county clerk for payments, and monitor office budget on a monthly basis.
Monitor Court of Appeals brief deadlines and ensure that any extension or other requests are filed within timeline.
Interpret and implement policies, rules, regulations and changes in procedures ensuring that staff understands and follows set guidelines.
Carries out supervisory responsibilities in accordance with the organization's policies and applicable laws.
Other and additional duties as assigned.
Required Education and/or Experience: Bachelor's degree from four-year college or university, or four-to-five years related experience and/or training, or equivalent combination of education and experience.
Preferred Education and/or Experience: Master's degree or equivalent.