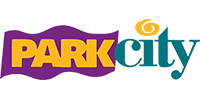 Street Tech I - City of Park City
Apply


Public Works Hiring Incentives
Signing Bonus - $3,000
Signing Bonus with Certifications up to $5,000
Public Works Tech - Streets
Park City is growing – come grow with us! We have recently added new positions to our Public Works Department and currently have one Street Tech position still open.
We are seeking a dependable individual with strong mechanical aptitude, experience operating equipment (trucks, mowers, tractors, hand tools, power tools) and experience in the maintenance of streets or a public works to fill this position.
The job description is listed below. Must be 18 years of age or older. Pre-employment physical and drug screen, valid Kansas Driver's License are required for all positions.
The City offers competitive wages and an exceptional benefit package.
Salary Range: Street Tech I – 13.76 to 22.54
Exceptional benefit package that includes:
o Health insurance where the City pays 100% of the premium
o City funded Health Reimbursement Account to offset insurance deductible, coinsurance, and copays
o Dental, Vision, Flexible Spending Account, LegalShield, AFLAC
o KPERS Retirement and KPERS 457 Deferred Compensation
o Vacation, Sick Leave and 11 paid Holidays
o Training Opportunities and College Tuition Reimbursement
o On-site fitness facility
o Wellness Initiatives that includes discounted membership to YMCA or area fitness clubs
o Employee Assistance Program to provide counseling and education to employees and their families
PUBLIC WORKS TECH I (Water, Streets & Wastewater)
Under the supervision of the Supervisor of the Public Works Division assigned, the Public Works Tech I is a non-exempt position under FLSA. This employee assists with the maintenance and repairs to city streets, parks and utilities. This employee performs manual labor, and should possess a strong mechanical aptitude, and effective public relation and communication skills.
ESSENTIAL FUNCTIONS
· Assists reading meters
· Assists in road borings
· Performs street patching and sealing duties;
· Repairs potholes and utility cuts;
· Installs and maintains traffic signs, barricades, and traffic cones;
· Flags traffic at construction and street maintenance projects;
· Inspects, maintains, and repairs department vehicles and equipment;
· Maintains safety on the job;
· Assists with street maintenance and repairs;
· Operates department light duty equipment including lawn mowers, weed eaters and sprayers;
· Performs loading and unloading duties;
· Cuts and removes trees;
· Assists with snow removal during inclement weather;
· Assists with the maintenance of traffic lights;
· Follows department policies and procedures;
· Follows safety procedures and practices;
· Performs other duties as deemed necessary or assigned.
MARGINAL FUNCTIONS

Assists the Park Division in mowing.
POSITION REQUIREMENTS
Experience: One year of similar or related experience is required. Employee is expected to have acquired the necessary information and skills to perform the job reasonably well within one year of employment.
Education: A high school diploma or GED is required or must be obtained within six months of employment. This position requires a valid Kansas Driver's License.
Technical Skills: A working knowledge of department equipment maintenance and repairs, mechanics, traffic signs and markings, and mathematics is required. This employee must be able to operate mowers, weed eaters, hand tools, loaders, trucks, and other department equipment. The ability to judge distances accurately, to maintain department equipment, to follow department policies, and to read and interpret written instructions, maps, manuals, and schematics is required. This employee should possess a strong mechanical aptitude, and effective public relation, oral and written communication skills.
Problem Solving: Some independent problem solving is involved in this position. This employee encounters problems with equipment malfunctions. Serious problems are reported to the Public Works Superintendent.
Decision Making: Some independent decision making is involved in this position. This employee makes decisions about performing necessary repairs, and performing daily duties in the safest and most efficient manner.
Supervision: This position is subject to constant supervision from the appropriate division supervisor, but does not have supervisory responsibilities over subordinate personnel.
Financial Accountability: This employee is responsible for the safe operation of department equipment, but does not participate in the annual budget process.
Personal Relations: Daily contact with the general public, co-workers, and supervisory personnel is expected.
Working Conditions: Adverse working conditions exist within this position. Exposure to hazardous chemicals, heavy machinery, excessive noise, heights, confined areas, and adverse weather is expected.
Physical Requirements: Manual labor including lifting and carrying heavy objects, bending, kneeling, climbing, walking, and the ability to operate department equipment is required daily in this position.