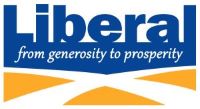 Recreation Youth Sports Supervisor - City of Liberal
Apply
RECREATION YOUTH
SPORTS SUPERVISOR
DISTINGUISHING FEATURES OF THE CLASS:

The fundamental reason this classification exists is to coordinate and administer comprehensive year-round programs for youth recreation activities and special events within the community. The Recreation Youth Sports Supervisor will plan, direct, coordinate, supervise and evaluate all sports and programs designated as Youth Sports within the Recreation Department. This job requires strong customer service skills and marketing operations. In addition, the Recreation Youth Sports Supervisor is responsible for recruiting, training and scheduling all aspects of the assigned sports. The employee is responsible for establishing and meeting all program goals and expectations. Work is performed with a substantial degree of independence within the framework of the City of Liberal policies and procedures. The Recreation Youth Sports Supervisor will assist in other areas of the Recreation Department as needed. The position reports directly to the Recreation Director.
ESSENTIAL FUNCTIONS:
Collaborates with Recreation Adult Sports Supervisor and other Recreation Staff to assure well-balanced, quality recreation programs are available to the community;
Establish new programs if necessary;
Assure that all programs are within budget, efficient and effective to meet the needs of the community;
Responsible for the recruitment, training, scheduling, supervising and evaluating of program contract Officials (Referees, Umpires, Scorekeepers, Supervisors, etc);
Responsible for the record keeping of such Officials and tracking of timecards, timesheets and any other discretionary information needed for the payroll of such Officials;
Plans and directs recreation activities in a specialty program area;
Supervises full-time, part-time and seasonal recreation staff and contract personnel;
Attends events, evaluates programs and discusses improvements;
Conducts research and prepares written budgetary, expenditure justification, facility usage and activity reports;
Participates in the planning of new recreational programs;
Oversees the activities and use of public recreational facilities;
Meets with individuals or groups to stimulate interest and support for recreational activities;
Prepares and distributes flyers, posters and other advertisement for area programs;
Performs on-site participant registration for recreational activities;
Leads and teaches a variety of on-site recreational activities;
Recruits, directs, and evaluates the activities of volunteers and contracted staff;
Keeps financial and activity records and prepares reports;
Demonstrates continuous effort to improve operations, decrease turnaround times, streamline work processes, and work cooperatively and jointly to provide quality customer service;
Performs other essential and marginal functions as assigned;
Required Knowledge, Skills and Abilities:
Knowledge of:
The methods and techniques of program planning and objectives of public recreation and recreation programming;
The philosophy and objectives of municipal recreation and the methods involved in organizing, conducing, and supervising recreational programs and activities;
A variety of active and passive game activities suitable for children, adolescents, adults, senior citizens and/or special populations;
Understands the community social conditions;
Ability to add, subtract, multiply and divide in all units, including measurements, using whole numbers, common fractions and decimals;
Ability to perform basic time keeping duties, payroll sheets and general accounting procedures;
Excellent computer skills with knowledge of word processing, spreadsheet, database and desktop publishing software;
Ability to solve practical problems using logic;
Ability to read and interpret documents such as safety rules, operating and maintenance instructions and procedure manuals;
Ability to speak effectively before groups of customers and/or employees;
Knowledge of rules, methods and procedures involved in planning, scheduling, organizing and evaluating programs and special events;
Ability to:
Work cooperatively with groups of all age levels and socio-economic backgrounds and other City employees;
Communicate recreation programs to the public and determine the recreation needs of the community through involvement;
Work flexible hours including evenings and weekends;
Communicate orally in the English language by telephone or in a one- to-one or group setting;
Work safely without presenting a direct threat to self or others.
Work Environment:
· Move heavy objects (50 pounds or more) short distances (20 feet or less);
· Move light objects (less than 20 pounds) long distances (more than 20 feet);
· Travel across rough, uneven, or rocky surfaces;
· Bend or stoop repeatedly or continually over time;
· Work in a variety of weather conditions with exposure to the elements;
· Lift arms above shoulder level;
· Climb ladders or steps to reach objects;
Office Environment; exposure to computer screens;
· Essential and marginal functions may require maintaining physical condition necessary for walking, standing or sitting for prolonged periods of time.
Additional Requirements:
Some positions require the use of personal or City vehicles on City business. Individuals must be physically capable of operating the vehicles safely, possess a valid driver's license and have an acceptable driving record. Use of a personal vehicle for City business will be prohibited if the employee is not authorized by the City designed physician to drive a City vehicle or if the employee does not have personal insurance coverage.
This position will require the performance of other essential and marginal functions depending upon work location, assignment, or shift.
ACCEPTABLE EXPERIENCE AND TRAINING:
Three years of full-time professional recreation experience in one or more the areas of specialization including, recreation, leisure studies, fine or performing arts or a related field. Other combinations of education and experience, which meet the minimum requirements, may be substituted.