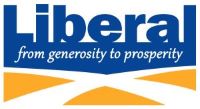 Airport Maintenance Tech - City of Liberal
Apply
AIRPORT/INDUSTRIAL PARK MAINTENANCE TECHNICIAN I
DISTINGUISHING FEATURES OF THE CLASS:

The fundamental reason this classification exists is to perform a variety of maintenance activities for airport/industrial park grounds, landscaping areas, equipment, and facilities. Work requires a broad knowledge of construction, equipment, maintenance and repair techniques with individual assignments requiring use of skills in a variety of areas or specialized to one area. Work is normally supervised and inspected by an Airport/Industrial Park Maintenance Supervisor in process and upon completion. The Airport Maintenance Supervisor usually reviews work.
ESSENTIAL FUNCTIONS:
Airfield and industrial park maintenance work;
Operates light automotive equipment such as: pickup truck, small dump truck, front end loader, mechanical sweeper, tractor mower, or forklift;
Performs physical labor tasks in addition to equipment operation;
Operates and performs maintenance on power lawn mowers such as changing oil, and parts lubrication and adjustment;
Inspects equipment and vehicles on daily basis to ensure it is fully operational and meets safety standards;
Occasionally operates equipment at a higher level.
Paints building surfaces;
Cleans and sidewalks and picks up leaves and litter;
Trims and prunes tree branches;
Installs and repairs small signage;
Installs and repairs security fencing on airfield grounds;
Installs traffic control devices in pedestrian, vehicle, and aircraft areas;
Sets up barricades and other warning devices to channel traffic around maintenance areas or other hazards.
Assists in construction and repair of concrete/asphalt including the use of all related equipment and tools;
Operates a small mechanical and a hand-held herbicide applicator;
Loads and unloads materials onto and from vehicles;
Demonstrates continuous effort to improve operations, decrease turnaround times, streamline work processes, and work cooperatively and jointly to provide quality customer service.
Required Knowledge, Skills and Abilities:
Knowledge of:
Learn job-related material primarily through oral instruction and observation. This learning takes place mainly in an on-the-job training setting.
Learn the operation of motorized equipment such as push and riding mowers, string trimmers, edgers and hedge shears.
Learn proper use of hand tools such as hammers, wrenches, picks, shovels, spades, rakes, loppers, saws or similar tools.
Learn cleaning, maintenance, and gardening methods, materials and equipment.
Equipment, materials, and tools used in one or more of the construction trades.
Security fence installation and repair.
Methods and practices used in the maintenance and/or expansion of airport facilities.
Understand and follow oral and written instructions.
The safe operation of trucks and equipment assigned to position.
The use of hand tools and air compressors.
Ability to:
Make sound decisions about equipment operation based on fundamental knowledge of automotive mechanics.
Establish priorities for own workload based upon such factors as the need for immediate action and work objectives.
Work with cleaning fluid, chemicals, pesticides, insecticides, paints, cleaning agents or similar solutions using only normal protective equipment to maintain airfield and industrial park grounds.
Use and interpret graphic instructions, such as blueprints, schematic drawings, and penciled layouts to perform maintenance or special projects.
Operate power driven machinery such as jack hammer, tamper, other similar sized equipment. Work independently in the performance of regular duties.
Work shifts and weekends.
Understand and comply with oral and written instructions in the English language.
Communicate orally with co-workers in face-to-face one-on-one settings, or using a telephone or two-way radio.
Make fine, highly controlled muscular movements to adjust the position of a control mechanism.
Coordinate the movement of more than one limb simultaneously (Example: operating the clutch and accelerator on a vehicle).
Work cooperatively with other City employees.
Work safely without presenting a direct threat to self or others.
Work Environment:
Work in a variety of weather conditions with exposure to the elements.
Work under hazardous conditions where physical danger exists due to mechanical equipment (i.e., grinding, cutting, crushing, etc.).
Work in small cramped areas.
Climb ladders or steps to enter or exit an equipment cab.
· Climb ladders or steps to reach objects.
Lift arms above shoulder level.
Work at heights greater than ten feet.
Travel across rough, uneven, or rocky surfaces.
· Move heavy objects (50 pounds or more) short distances (20 feet or less).
· Move light objects (less than 20 pounds) long distances (more than 20 feet).
· Bend or stoop repeatedly or continually over time.
Additional Requirements:
Some positions will require the performance of other essential and marginal functions depending upon work location, assignment or shift.
Some positions require the use of personal or City vehicles on City business. Individuals must be physically capable of operating the vehicles safely, possess a valid driver's license and have an acceptable driving record. In addition, individuals may be required to pass a Kansas Department of Transportation physical exam and possess the appropriate commercial driver's license (C.D.L.). Pre-employment drug testing is required for C.D.L. positions. Employees in C.D.L. positions will be subject to unannounced alcohol and drug testing as a condition of continued employment. Use of a personal vehicle for City business will be prohibited if the employee does not have personal insurance coverage.
This classification requires emergency call-back response and on-call participation as a condition of employment.
ACCEPTABLE EXPERIENCE AND TRAINING:
Two years of experience operating commercial equipment under two tons, six months of which must be operating on the same or related type of equipment performed by Airport/Industrial Park Maintenance Technician I. Other combinations of experience and education that meet the minimum requirements may be substituted.