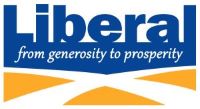 Street Equipment Operator I- Cement - City of Liberal
Apply
STREET EQUIPMENT OPERATOR I - CEMENT
DISTINGUISHING FEATURES OF THE CLASS:

The fundamental reason this classification exists is to perform skilled concrete finishing techniques, primarily on flat surface cement projects including sidewalks, curbs, gutters, and streets. Responsibility extends to participation in operations preliminary to concrete finishing and driving equipment to transport personnel, equipment, and materials to the job site. The Equipment Operator I – Cement will also perform a variety of manual labor tasks associated with street maintenance and the operation of related large and small vehicles and power equipment. The Equipment Operator I - Cement will work as part of a street maintenance crew that moves from one site to another. Work is inspected periodically for safety and economy in operation. The Equipment Operator I - Cement works under the general supervision of a Street Transportation Supervisor who assigns and inspects work in progress.
ESSENTIAL FUNCTIONS:
Participates in setting steel and wooden forms for concrete;
Participates in the mixing of concrete;
Assists in the pouring, tamping, screeding, floating; and prepares for finish troweling and edging;
Lays blocks for meter vaults, headwalls, etc.;
Installs and grouts concrete pipe as required for street modifications;
Drives trucks utilized to transport employees, materials and equipment to and from job locations;
Operates light automotive equipment such as: pickup truck, small dump truck, front end loader, mechanical sweeper, tractor mower, or forklift;
Sets safety cones and/or temporary signs around work site, and directs vehicular traffic around and through work sites with hand held flags to provide a safe working environment and citizen safety in the work site vicinity;
Performs emergency maintenance tasks using mechanic's tools;
Inspects and checks vehicle before use in order to ensure safe operating conditions;
Communicates any unsafe conditions or accidents/injuries in a timely manner to supervisor in order to facilitate prompt correction or reporting;
Maintains equipment in proper operating condition by performing simple preventive maintenance tasks (makes simple adjustments, replaces minor parts, lubricates, and cleans equipment);
Detects needed automotive repairs in order to promote accident prevention.
Sets up and picks up barricades, lane cones, and warning signs to channel traffic around work crews;
Rakes and tamps concrete or asphalt and spreads aggregate on street repair projects;
Operates jackhammers, and pneumatic compacting equipment;
Cleans drainage ditches and storm drainpipes.
Drives truck when traveling to, from and between jobs;
Operates vibratory rollers, air compressors, hydraulic tools and other similarly sized maintenance equipment;
Digs up ground for ditches, sign posts, etc., using a pick, shovel, spade or other hand tool;
Demonstrates continuous effort to improve operations, decrease turnaround times, streamline work processes, and work cooperatively and jointly to provide quality customer service.
Required Knowledge, Skills and Abilities:
Knowledge of:
Current traffic laws, ordinances, and rules involved in equipment operation.
Techniques and methods of street repair and maintenance.
Established streets and routes within the City.
Concrete tools, techniques, and practices; and concrete and cement mixtures and their elementary properties.
Block laying and concrete pipe installation.
Skill in:
The safe operation of trucks and equipment assigned to position.
The use of hand tools and air compressors.
Ability to:
Make sound decisions about equipment operation based on fundamental knowledge of automotive mechanics.
Establish priorities for own workload based upon such factors as the need for immediate action and work objectives.
Work independently in the performance of regular duties.
Work shifts and weekends.
Understand and comply with oral and written instructions in the English language.
Communicate orally with co-workers in face-to-face one-on-one settings, or using a telephone or two-way radio.
Make fine, highly controlled muscular movements to adjust the position of a control mechanism.
Coordinate the movement of more than one limb simultaneously (Example: operating the clutch and accelerator on a vehicle).
Work cooperatively with other City employees.
Work safely without presenting a direct threat to self or others.
Work Environment:
Work in a variety of weather conditions with exposure to the elements.
Work under hazardous conditions where physical danger exists due to mechanical equipment (i.e., grinding, cutting, crushing, etc.).
Work in small cramped areas.
Climb ladders or steps to enter or exit an equipment cab.
· Climb ladders or steps to reach objects.
Lift arms above shoulder level.
Work at heights greater than ten feet.
Travel across rough, uneven, or rocky surfaces.
· Move heavy objects (50 pounds or more) short distances (20 feet or less).
· Move light objects (less than 20 pounds) long distances (more than 20 feet).
· Bend or stoop repeatedly or continually over time.
Additional Requirements:
Some positions will require the performance of other essential and marginal functions depending upon work location, assignment or shift.
Some positions require the use of personal or City vehicles on City business. Individuals must be physically capable of operating the vehicles safely, possess a valid driver's license and have an acceptable driving record. In addition, individuals may be required to pass a Kansas Department of Transportation physical exam and possess the appropriate commercial driver's license (C.D.L.). Pre-employment drug testing is required for C.D.L. positions. Employees in C.D.L. positions will be subject to unannounced alcohol and drug testing as a condition of continued employment. Use of a personal vehicle for City business will be prohibited if the employee does not have personal insurance coverage.
This classification requires emergency call-back response and on-call participation as a condition of employment.
ACCEPTABLE EXPERIENCE AND TRAINING:
One year of experience as a skilled cement finisher or completion of a recognized apprenticeship in this work or have a minimum of two years of experience operating commercial equipment under two tons, six months of which must be operating on the same or related type of equipment performed by Equipment Operators II. Other combinations of experience and education that meet the minimum requirements may be substituted.