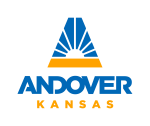 Park Maintenance I, II, III - City of Andover
Apply
Job Summary
Employee must be able to operate a variety of motorized equipment including: tractors, mowers, backhoe, and snow removal equipment used in the maintenance of city grounds. Employee assists in commercial building maintenance. Although the employee works under the direct supervision of the Parks and Recreation Manager or Assistant Manager, some tasks may require working independently following prescribed instructions, procedures, and policies. The employee is also required to complete other tasks as assigned, especially as they relate to special event or city festival preparations.Salary dependent on qualifications.
Additional Information
Essential Functions
1. Performs maintenance on city parks grounds and facilities.
2. Performs routine mechanical maintenance on city equipment.
3. Mows grass, manages weeds, and cuts brush with and without power equipment.
4. Routinely operates motorized equipment
5. Performs snow removal on City grounds.
6. Custodial duties at city facilities.
7. Assists in the preparation of facilities and grounds for special events, rentals, and festivals.
8. Other related duties as necessary.
Position Requirements
Education and Experience
1. High School Diploma or GED preferred but not required.
2. 6 months related work experience preferred.
3. Must have a valid driver's license and driving history that meets the requirements to be covered by the City's insurance.
Skills
1. Working knowledge of maintenance and operation of motorized equipment.
2. Familiarity with zero-turn mowers, weed eaters, hand mowers, chainsaws.
3. Working knowledge of common hand tools and power tools.
4. The ability to follow and comprehend written and oral instructions.
5. Must possess knowledge of safe working habits.
6. The ability to follow and comprehend written and oral instructions.
7. The ability to read and comprehend written materials, schematics, etc.
**Additional consideration will be given to those with specialized training, certificates or licenses in one of the following areas: arborist, irrigation, pesticide application, electric, welding, turf/landscape management, small engine repair, building operator maintenance, or Class B CDL
Working Conditions
1. Heavy manual labor is required.
2. Extreme weather conditions and working with fuels and maintenance chemicals are factors in this position; frequent exposure to moving parts and machinery.
3. Accessing tight or cramped spaces and working at heights are occasionally encountered.
4. Personal protective equipment is frequently required.
Physical Requirements
The majority of the work involves physical labor and exertion to manually move, lift, carry, or push
heavy objects or equipment possibly weighing 80 lbs. or more. Climbing in and out ditches and manholes, bending, stooping, and/or shoveling as required; trimming trees, accessing light fixtures
at heights, etc., frequently operates motorized equipment for extended periods of time.