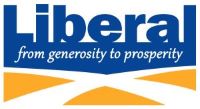 Utility Billing Clerk I - City of Liberal
Apply
UTILITY BILLING CLERK I
DISTINGUISHING FEATURES OF THE CLASS:

The fundamental reason this classification exists is to perform a variety of specialized customer service tasks in the Utility Billing Department. Incumbents provide direct customer assistance in initiating or terminating water service, accepting payments, resolving bill complaints and disseminating water conservation information. Employees in the Utility Billing Department provide support to the Water, Wastewater, and Sanitation Departments the following functions: Pre-audit, delinquent collections, responding to correspondence, exception processing, and account adjustments. Work is performed under the general supervision of a Utility Billing Director.
ESSENTIAL FUNCTIONS:
Analyzes account information, answers inquiries and resolves complaints from the public or City personnel regarding water bills, sewer and sanitation fees and miscellaneous fees and taxes listed on the water statement at a Customer Service counter or on the telephone;
Initiates or terminates water service at the request of the customer;
Accepts payments for water, sewer and sanitation services;
Authors responses to written correspondence from the public and other City departments;
Investigates delinquent accounts to determine if appropriate to issue a Work Order for a water turn off;
Refers customers to the Utility Billing Director or Finance Director for credit counseling or payment plans;
Processes and adjusts exception accounts requiring manual intervention in order to ensure proper billing;
Updates and corrects information on the Utility Billing data base, including information on new and existing water customer accounts, account adjustments, type of meter, meter locations, status of field work orders and route changes to ensure proper billing;
Updates new account information;
Performs account audits to ensure accurate billings;
Reviews exception reports, daily service requests and abnormal read reports and determine if field work orders need to be issued or if other changes need to be made in order to ensure proper billing;
Completes future cards, receipts for payment, reports, field work orders, routing change requests, etc., as required to ensure proper billing of accounts;
Identifies and corrects meter reader errors on a daily basis and informs director of errors found;
Answers telephones, takes messages and transmits information to field personnel on the radio or by phone.
Demonstrates continuous effort to improve operations, decrease turnaround times, streamline work processes, and work cooperatively and jointly to provide quality customer service.
Required Knowledge, Skills and Abilities:
Knowledge of:
Policies and procedures of the Utility Billing Department.
City Codes and Ordinances pertaining to billing operations, delinquent accounts and sewer and sanitation fees.
Cash handling and balancing procedures.
Skill in:
Alpha and numerical filing.
Solving basic arithmetic problems in order to calculate bills, make billing adjustments and provide correct change.
Ability to:
Communicate orally with co-workers, customers, clients, or the public in a face-to-face one-to-one setting, in a group setting or using a telephone.
Comprehend and make inferences from written materials.
Operate a variety of standard office equipment requiring continuous or repetitive arm-hand movements.
Produce written documents with clearly organized thoughts using proper sentence construction, punctuation and grammar.
Learn job related material through oral instruction and observation in an on-the-job setting and through structured lecture and reading in a classroom setting.
Enter data or information into a terminal, PC or other keyboard device.
Work safely without presenting a direct threat to self or others.
Work cooperatively with co-workers, customers and the public to provide information or resolve difficult problems.
Observe, compare or monitor data to ensure proper billing of customers.
Working Conditions:
Office Environment; exposure to computer screens.
· Essential and marginal functions may require maintaining physical condition necessary for walking, standing or sitting for prolonged periods of time; extensive use of computer keyboard.
Additional Requirements:
Some positions will require the performance of other essential and marginal functions depending upon work location, assignment, or shift. Duties as Assigned.
ACCEPTABLE EXPERIENCE AND TRAINING:
One year of clerical or public contact experience. Other combinations of experience and education that meet the minimum requirements may be substituted.