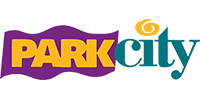 Assistant Court Clerk - City of Park City
Park City, KS
Apply
Assistant Court Clerk
Park City is growing, come and grow with us where the future is bright!
Are you ready to work for a vibrant community that is experiencing tremendous growth?
We are offering a $3000 sign-on bonus, exceptional benefits and we've just revamped our pay scale to attract the finest professionals to come and join our team!
We are looking for the right person to be our next Assistant Court Clerk. The Assistant Court Clerk performs functions that enable court sessions to run in a smooth and efficient manner and is responsible for preparing court documents, processing citations and criminal complaints, maintaining files and records and assisting the public. The successful candidate must be detail-oriented, function with a high degree of accuracy, and should possess excellent communication, organizational, clerical, public relation and decision-making skills. The hours are primarily 8:00 am to 5:00 pm Monday thru Wednesday, 9:00 am to 5:00 p.m. on Friday and must be able to work Thursday evenings to attend court sessions. Please see position summary below.
The Assistant Court Clerk offers a rewarding career with a competitive salary, pay range of $17.42 to $25.22 per hour and an exceptional benefit package, to include:
o Health insurance where the City pays 100% of the premium
o City funded Health Reimbursement Account to offset insurance deductible, coinsurance, and copays
o Dental, Vision, Flexible Spending Account, LegalShield, AFLAC, 3-1 Supplemental, Short-term Disability, Life Insurance
o KPERS Retirement and KPERS 457 Deferred Compensation
o Vacation, Sick Leave and 11 paid Holidays
o Training Opportunities and College Tuition Reimbursement
o On-site fitness facility
o Wellness Initiatives that include discounted membership to YMCA or area fitness clubs
o Employee Assistance Program to provide counseling and education to employees and their families.
Testing will be required for this position. Must be able to pass a background check and pre-employment drug screen.
ASSISTANT COURT CLERK - POSITION SUMMARY
Under the supervision of the Court Clerk, the Assistant Court Clerk is a non-exempt position under FLSA which performs clerical duties. This position assists the Court Clerk in the maintenance of department files and records, provides citizen assistance, and processes citations and criminal complaints. This employee must be detail-oriented, function with a high degree of accuracy, and should possess excellent communication, organizational, clerical, public relation, and decision-making skills.
ESSENTIAL FUNCTIONS
· Assists in enabling the court sessions to run in a smooth and efficient manner;
· Responds to inquiries from the public regarding fines, appearances, continuances, and Court
procedures;
· Prepares the docket for court and obtains proper records needed such as certified driving records;
· Prepares the courtroom for court and ensures proper documents are available to the Judge, the
Prosecutor and the defendant;
· Attends all court sessions, maintains docket notes and assists Court Officers and
Attorneys;
· Prepares disposition sheets, records and maintains records;
· Prepares court documents, such as bench warrants and arrest warrants;
· Assist Court Clerk with court correspondence, including sending fail-to-appear letters and sends notices to victims when such notices are needed;
· Will assist Court Clerk with processing and mailing abstracts and required documents to the proper state office, such as driver's license suspensions and reinstatements;
· Sends certified copies of documents to other agencies at their request;
· Maintains payment schedules;
· Assists Attorneys in scheduling trials and matters for disposition;
· Ensures reports are sent to the proper state agency in a timely manner;
· Files court cases;
· Follows court policies and procedures;
MARGINAL FUNCTIONS
· Serves as back up for the Court Clerk during vacations/absences.
· Performs other duties as deemed necessary or assigned.
COURT CLERK - POSITION REQUIREMENTS
Experience: Three years of similar or related experience is preferred. Employee is expected to have acquired the necessary information and skills to perform the job reasonably well within six months to one year of employment.
Education: A high school diploma or GED is required. College or training may be substituted for up to 2 years of experience.
Technical Skills: A working knowledge of accounting procedures and principles, computers, word processing, clerical skills, and mathematics is required. This employee must be able to operate computers, printers, photocopiers, telephone systems, and other department equipment. The ability to type with speed and accuracy, to complete tasks in the presence of distractions, to prepare reports, and to interpret written instructions, reports, files, and documents is required. This employee should possess excellent public relation, clerical, organizational, oral and written communication skills. This employee must be detail-oriented and function with a high level of accuracy.
Problem Solving: Independent problem solving is involved in this position. This employee encounters problems with citizen complaints, warrants problems, and scheduling conflicts.
Decision Making: Independent decision-making is involved in this position. This employee makes instantaneous decisions about scheduling arrangements, setting trial dates and "matters pending" dates in the most efficient manner. The clerk must make many legal decisions in accordance with the Judge's instructions.
Supervision: This position is subject to supervision from the Court Clerk, but does not have supervisory responsibilities over subordinate personnel.
Financial Accountability: This employee is responsible for court resources, is required to be bonded, but does not participate in the annual budget process.
Personal Relations: Daily contact with the public, co-workers, and supervisory personnel, is expected.
Working Conditions: No adverse working conditions exist within this position. Working in an office setting with a computer is the primary aspect of this position.
Physical Requirements: Physical activity associated with working in an office setting is required to perform the daily duties of this position.