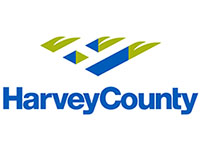 Noxious Weed Technician - Harvey County
Newton, KS
Apply
Minimum starting rate: $19.99/hour
Employment type: Full-time

Under the general supervision of the Noxious Weed Director, this non-exempt position is responsible for the control and elimination of noxious and common weeds, unwanted trees and brush. Work involves direct use of pesticide applicators. Work involves operation of a spray truck (including spraying computers), calibration and set-up of spray trucks, mixing and handling chemicals, routine maintenance. Work may be performed without direct supervision and is reviewed by inspection of work completed.

Essential Duties and Responsibilities include:
- Use tools such as precision measuring instruments and electrical and electronic testing devices.
- Diagnose mechanical and equipment problems and determine how to correct them, checking blueprints, repair manuals, or parts catalogs, as necessary.
- Adjust functional parts of devices or control instruments, using hand tools, levels, plumb bobs, or straightedges.
- Drive and operate heavy equipment.
- Prepare and apply chemicals to County, State, Township, Private and Railroad properties in accordance with State and Federal regulation.
- Maintain and oversee maps indicating chemicals used, weeds treated and area sprayed. Areas treated include: county roadside (noxious weeds), K.D.O T. (noxious weeds), field work (noxious weeds), and long-term control (sterilization) on rock shoulders, bridges, sign posts, county yards, stockpiles, parking areas, watershed ponds and dams.
- Cross-train in other areas of the government, i.e.: snow removal, assisting in striping roadways, helping patching crew, mowing, and building and maintaining equipment.
- Mix herbicides for application to trees and range land.
- Cut and push trees with heavy equipment, i.e.: dozer, backhoe, winch trucks, and tree chipper.
- Clean or prepare sites to eliminate possible hazards.
- Control traffic passing near, in, or around work zones.

Required Education: High school education or G.E.D.; six months to twelve months related experience or training; or equivalent combination of education and experience.

Computer Skills:
Must possess strong computer skills that at a minimum include Microsoft Office Suite products including Word and Excel.

Certificates, Licenses, Registrations:
Class A Drivers License
Certified in Category 9A
Commercial driver's license

Applications are available in the Administration Office of the Harvey County Courthouse, 800 N. Main St., Newton, KS, or apply online on this vacancy posting.
Vacancy open until filled. EOE.
Applicants have rights under Federal Employment Laws. Please find more information under the following links:

https://www.dol.gov/sites/dolgov/files/WHD/legacy/files/fmlaen.pdf
https://www.eeoc.gov/sites/default/files/2023-06/22-088_EEOC_KnowYourRights6.12ScreenRdr.pdf
https://www.dol.gov/sites/dolgov/files/WHD/legacy/files/eppac.pdf