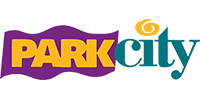 Code Enforcement Officer - City of Park City
Apply
Signing Bonus - $3,000

Are you ready to work for a vibrant community that is experiencing tremendous growth? We are offering a $3000 sign on bonus, offer exceptional benefits and we've just revamped our pay scale to attract the finest professionals to come and join our team!
Code Enforcement Officer

The City of Park City, an innovative City positioned for growth, is accepting applications for a Code Enforcement Officer. The ideal candidate will be a self-starter with a strong desire to serve the community through the enforcement of laws and ordinances related to animals, zoning and building codes, common nuisances and public health and safety.
The Ideal candidate will have strong communication skills, the ability to work with the public, and computer skills with experience in excel and word. Some knowledge of law enforcement principles, procedures, building and zoning codes, and working knowledge of animal restraint and care techniques is preferred. National Animal Care and Control Association (NACA) certification a plus.
Under the supervision of the Police Department, the Code Enforcement section works primarily first and second shifts. Weekly schedule consists of four 10-hour shifts. Shifts will include weekends and some on call hours. Applicants must be 18 years of age, have a high school diploma or GED, and a valid driver's license. Testing is required. Must be able to pass a background check, preemployment physical and drug screen.
The Code Enforcement Position offers a rewarding career with competitive salary, pay range of $20.04 to $29.95 per hour. City provided uniforms and an excellent benefits package, to include:
o Health insurance where the City pays 100% of the premium
o City funded Health Reimbursement Account to offset insurance deductible, coinsurance, and copays
o Dental, Vision, Flexible Spending Account, LegalShield, AFLAC, Supplemental Plans, Pet Insurance
o KPERS Retirement
o Vacation, Sick Leave and 11 paid Holidays
o Training Opportunities and College Tuition Reimbursement
o On-site fitness facility
o Wellness Initiatives that include discounted membership to YMCA or area fitness clubs
o Employee Assistance Program to provide counseling and education to employees and their families.