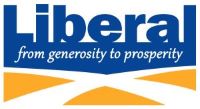 Municipal Drug Court Probation Officer (will provide training) - City of Liberal
Apply
Municipal Drug Court Probation Officer
STATEMENT OF PRIMARY DUTIES:
Should possess excellent verbal and written communication skills; with strong organizational skills and be capable of working in a fast paced stressful environment.
CORE COMPETENCIES ESSENTIAL COMPETENCIES
Customer Service Adaptability/Flexibility
Communication Change Management
Leadership Coaching, Motivating `and Developing Others
Learning Process Improvement
Teamwork Project Management
Conflict Resolution Team Building
Time Management
MAJOR JOB RESPONSIBILITIES:
Providing a positive environment while ensuring guidelines and rules are accomplished
Self-starter and able to carry out direction without direct supervision
Manage stressful and/or emotional situations with confidence and control
Work closely with individuals in the court system, treatment providers, law enforcement, department, courts, judges and employees
KEY RESPONSIBILITIES:
The primary objective of this position is to work with, provide support and monitor compliance of Municipal Court/Drug Court Probationers with the drug court rules and conditions that have been imposed upon them by the Judge. This involves duties such as:
Explain drug court rules and other court requirements with offenders.

Develop case plans that outline supervision guidelines and treatment goals.

Conduct risk assessments and make recommendations regarding eligibility for drug court.

Monitor and document progress and performance
Monitor, verify and document if participants have adhered to sanctions.

Check and report new law violations.

Assist offenders to find resources to help with housing, employment, driver's licenses and treatment as needed.
Track and report non-compliance with court payments.

Complete required paperwork for the Court.

Attends Drug Court and Revocation hearings.

Attend bi-weekly drug court team meetings.

Monitor progress of treatment and correspond with other treatment providers and facilities.

Keep all supplies stocked in the drug testing room and notify administrative staff when ordering supplies is necessary.

Administer random drug tests. Collect and test urine, breath and other samples from offenders.

Package, send and account for samples sent to labs for testing.
Provide general court probation officer duties.


EXPERIENCE AND EDUCATION GUIDELINES Any combination of experience and education that would likely provide the required knowledge, skills and abilities is acceptable. A typical way to obtain the knowledge, skills and abilities would be:
Training: (provided for by the City)
Attend training for and study recidivism – reducing programs and services, substance abuse treatment and services, and employment and skills – building classes.

Attend drug testing training and study drug testing methods.

Attend general probation officer training.
License/Certifications: Must possess a valid driver's license. Must pass a criminal background check including fingerprint submission and clearance and drug screen.
SUPERVISED BY: Court Director
SUPERVISES: None
COMMUNITY RELATIONS: Must be comfortable speaking with the public and able to communicate well with individuals.
BEHAVIOR STANDARD: Maintain a positive work atmosphere by acting and communicating in a manner so that you get along with customers, clients, co-workers and management. Manage time especially during time of stress or when deadlines are involved; ability to complete projects within a required time.
FUNDING: This position is funded from a local grant. Employment is subject to grant approval annually