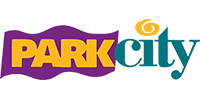 Public Works Maintenance Tech - City of Park City
Park City, KS
Apply
Public Works Maintenance Tech Hiring Incentive
Signing Bonus - $3,000
Park City, Kansas - an innovative City positioned for growth, is seeking a full time Maintenance Technician to become a member of our team. The Maintenance Technician position is responsible for performing diversified duties to troubleshoot, repair and maintain City facilities, vehicles and equipment.
The successful candidate will be an individual who has the initiative and desire to learn all facets of City maintenance and will be a team player who will have a positive and professional attitude. This individual must have strong mechanical and technical aptitude, the ability to read and understand various documents, trouble shoot and diagnose mechanical problems, and the ability to operate trucks, hand tools and power tools.
Preferred 2 years experience as a maintenance mechanic and/or automotive experience. Formal training and certifications in automotive or building maintenance would be considered a plus. Diploma or GED and valid KDL required. Must be able to pass an extensive background check, preemployment physical and drug screen.
The Maintenance Tech Position offers a rewarding career with competitive salary, pay range of $18.41 to $27.23 per hour and an excellent benefits package, to include:
o Health insurance where the City pays 100% of the premium
o City funded Health Reimbursement Account to offset insurance deductible, coinsurance, and copays
o Dental, Vision, Flexible Spending Account, LegalShield, AFLAC, Pet Insurance.
o KPERS Retirement and KPERS 457 Deferred Compensation
o Vacation, Sick Leave and 11 paid Holidays
o Training Opportunities and College Tuition Reimbursement
o On-site fitness facility
o Wellness Initiatives that includes discounted membership to YMCA or area fitness clubs
o Employee Assistance Program to provide counseling and education to employees and their families