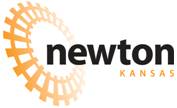 Water Maintenance Worker - City of Newton
Apply
A position in public works is more than a job – you'll become a member of our family. We are hard-working, honest, reliable professionals who work behind the scenes to make sure our community's infrastructure needs are met. When you join us, you will work on a variety of projects, develop your skills, and solve problems for the benefit of all Newton residents.
This position is posted as an entry level Maintenance Worker II in the Water/Wastewater Division. If an applicant has certifications in Water/Wastewater this position will be a Maintenance Worker III that starts at $20.46 an hour. To be eligible for the Maintenance Worker III you must show proof of the certification(s) with a minimum of a Class 1 (Class 2 preferred) certification in water or wastewater.
Position Summary
Under the supervision of the Utility Supervisor, or other assigned supervisor, the Maintenance Worker II operates medium and light duty equipment including sewer combination truck, tractors, dump trucks, and similar equipment, in the completion of unskilled and semi-skilled work repairing and maintaining water and wastewater facilities, including but not limited to pump stations, water towers, piping apparatus, fire hydrants, manholes, etc. Duties follow prescribed policies and procedures. This employee is subject to on-call rotation.
The City is an Equal Opportunity/ADAA Employer. Minorities and women are encouraged to apply. We would love to have you join us. Apply
today
.