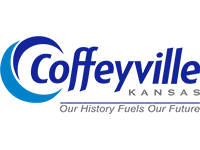 Fire Chief - City of Coffeyville
Apply
The City of Coffeyville, Kansas, is seeking highly professional, experienced candidates interested in serving as Fire Chief. The Coffeyville Fire Department is authorized to maintain 18 full-time shift personnel working three (3) shifts out of a single fire station on a 24/48 schedule serving approximately 9,000 residents. The department serves as the regional hazardous material response team and provides specialized response team functions to the City and region.
Candidate must have knowledge of modern fire department management and administration principles; budget development and implementation; grant writing; working knowledge of labor union relations; certifications specific to role (i.e. Executive Fire Officer, Incident Command, Fire Instructor).
Preferred requirements include a Bachelor's Degree with major course work in fire prevention technology, public administration, business administration or a related field; ten years' experience in fire service with demonstrated rank advancement with at least five years in upper level management capacity. Combination of education, experience and training will be considered. Candidate should have IFSAC Fire Officer I certification and Hazardous Material Technician certification.
Salary dependent upon qualifications. The City of Coffeyville also offers an excellent benefit package including: health insurance, retirement plan, vacation, holidays, sick pay and continuing education reimbursement.
Applications accepted at ksgovjobs.com until position is filled. Applicants must be willing to meet the City of Coffeyville residency requirement within six months. EOE